| May 9th, 2011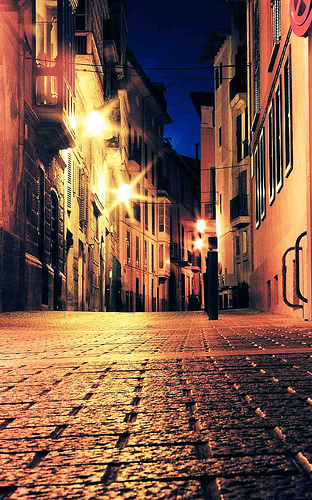 La Ramblas, Sagrada Familia, Bouqueria market – theses are of course the most popular and touristy of Barcelona's attractions. And they're all worth visiting. But when you want to step away from the street buskers (and pickpockets) of La Ramblas and escape the camera-toting crowds of the beaten path, you'll find plenty of places in this sprawling city left to explore.
To get off the beaten path in Barcelona, simply head to one of the city's "other" neighborhoods. These areas may not have many famous sights, but they do offer a look at what life is like in Barcelona for a local. Most hotels in Barcelona won't be located in these areas, but they are easy to reach for a day of exploring.  Try the Sant Marti, Poble Nou and Barceloneta neighborhoods to stay close to beaches but just a walk (or bus or subway ride) to the Old Town.  For some alternative sightseeing take, the Teleferic de Montjuic a cable car that goes up to the hilltop of Montjuic and offers great views of the city.
There are dozens of different neighborhoods in Barcelona, each with its own unique feel. Some have quite cobbled lanes while others boast wide busy streets. Some are affluent and others more working class, and each offers a different look at like in Barcelona. So go to see the major sights – ride the elevator to the top of Sagrada Familia, stuff your face with tapas in La Boqueria, and wander the narrow alleyways of the Barri Gotic – but don't forget to stray from the crowds sometimes as well. After all, you didn't buy a ticket to Spain to see only one aspect of the country, and a wander off the beaten path ensures you'll see the whole beautiful, colorful picture.
Photo by danflo