| August 2nd, 2011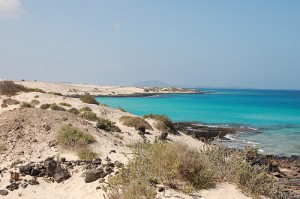 The Canary Islands are located on the west coast of Africa, near Morocco. For years, they have been a getaway for the Europeans who want to soak up the sun year round. If you plan to travel to the Canary Islands you can choose any month of the year, but the rates vary according to the high/low season.
Seven islands make up the group of the Canaries, each unique and each offering various things to do. Fuerteventura is the oldest in the group and is known for its superb beaches. Gran Canaria is a mini continent and where you'll most like land as airfare to Las Palmas is affordable thanks to the many low cost airlines and charter airlines flying here.
Tenerife also boasts a diverse landscape and La Gomera is the mountainous island. La Palma is a heaven for those wanting to experience ecotourism, while El Hierro is not very known among travelers.
When planning a vacation on any of these islands you need to consider the budget. The bulk of it will be the airfare and accommodation. Avoid flying during the high season and choose September or even October for your vacation. You can get away with €170 per person RT from London into Las Palmas. As for the Spanish hotels , even on such popular islands they range from budget to luxury. Book ahead and look for deals on line. You can easily find double rooms from €68 per night in Fuerteventura.
To travel between the islands you can choose the ferries. They are the cheap option and you get to see the super scenery as you move from one island to another.