| January 19th, 2011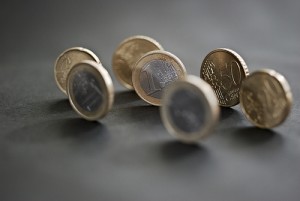 For many travelers, one of the biggest questions when dining in a foreign country is tipping:  To tip or not to tip, and if yes, how much to tip? While it may be a mandatory gesture in the United States, it is not the case in many parts of the world. So before you dish out a fiver for your next waiter, be sure to read on for our tipping guidelines in Spain.
First rule: tipping is definitely not mandatory in Spain. You only tip in most sit-down restaurants, and if you think the service was good. In most cafeterias in Spain, you can also tip if you like, although it is not common to do so (some people leave spare change for the waiters).
A waiter in Spain isn't the underpaid part-time employee you might expect a waiter to be (and as they often are in the U.S.), so a tip isn't making up the difference between their salary and a living wage. Instead, waiting staff in Spain not only makes a living wage to begin with, they also get government health benefits and probably more paid vacation time than you do.
In Spain, it is mandatory for all establishments (whether it is a restaurant, shop or hotel) to include the IVA taxes (Impuesto de Valor Añadido) in their displayed prices. So basically the price on the menu in Spain is the price on the bill. On top of that, you can obviously pay some tips, if you like.
How Much to Tip?
The idea of a "standard" tip of 15-20% in the United States doesn't exist in Spain. Spaniards don't tip that much, even when they do leave a small token, and waiters don't expect that much. Tips are usually in the form of spare change, or at most 1 to 2€. Whether you are in a casual tapas bar or proper sit-down restaurant, the rule is the same.
If you feel like you just can't get up from the table without leaving something, you can leave a few coins on the table before you go. Even if you're paying with a credit card, don't worry about putting a tip on the card – just a few spare coins on the table will do.
This same rule applies with taxi drivers in Spain. A tip isn't expected at all, and usually, extra luggage charges or surcharge for departures from the airport would have already been added to the tariff. But if you want to thank a driver for dealing with your heavy or plentiful luggage or providing some useful information, you can just politely ask them to keep the change.
For hotels in Spain, again, tips are not expected, except for high-end establishments. Of course, it is a courtesy gesture to tip your bell-boy for lugging your heavy suitcase up to your room. Other than that, there is usually no need to tip anyone else in the hotel.
Photo credit: Flickr photo by mammal